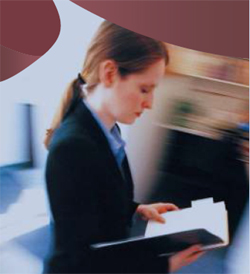 Earl F. Rasmussen, CPA (Deceased)
Earl F. Rasmussen is the founder and brings over 40 years of tax and accounting expertise. He has held a variety of positions in industry and government. His background includes corporate accounting and tax experience in the manufacturing, information technology, and engineering sectors as well as government organizations. He has been active in the community taking an active role in municipal planning, Chamber of Commerce, Boy Scouts of America, Knights of Columbus, VFW, and local political organizations. He has a Bachelor of Science in Business with majors in accounting and economics, and a Masters in Business Management and Administration. Earl is a Certified Public Accountant.
Yvonne C. Rasmussen, CPA
Yvonne Rasmussen brings over 30 years accounting, bookkeeping, legal and financial management expertise. She has experience managing finance and accounting operations in legal, retail and real estate organizations. Community activities have included Girl Scouts of America, VFW Auxiliary, Chamber of Commerce, local political activities. She is a Certified Public Accountant (CPA).
Keith J. Rasmussen, EA, RAP
Keith Rasmussen is experienced tax and business professional with over 20 years of accounting and business planning experience. He has extensive tax and business accounting and payroll background. He is active in the community specifically with the Boy Scouts of America and has been active in local community and government activities. Keith has a Bachelor's in Business Entrepreneurship. He has accounting and tax certifications as an Enrolled Agent (EA), and a Registered Accounting Professional.

Earl D. Rasmussen, PE (Outside Consultant)
Earl D. Rasmussen is experienced executive and former Army officer with over 25 years experience in research and development, technology integration, and business planning / operation. He has international experience in both business and government management consulting. He has proven success in bridging technology innovation and business transformation. He has supported senior management levels across various organizations in analysis, strategy development, information technology, and program oversight. He has been active in numerous organizations in the technology and international business areas. Earl has a B.S. in Physics and a M.S. in Computer Science. He has certifications in Program Management and is a licensed Professional Engineer.
Paul A. Zagaria (Outside Consultant)
Paul A Zagaria is our big hitter for very difficult and tough issues, any major legal issues with governmental entities and Offer and Comprise services. Paul has experience with working at Ernst and Young, a Big Four International Accounting firm as a partner. He is currently the Executive Vice President running Beltman Group, a multi-location transportation and logistics company. Paul holds a JD Cum Laude degree from William Mitchell College of Law, holds a MN Attorney Licenses in the State of Minnesota and Federal level, and is on the Legal Advisory Council to the American Moving and Storage Association. He has also served as Adjunct Professor at the University of Minnesota Master of Business Taxation Program.